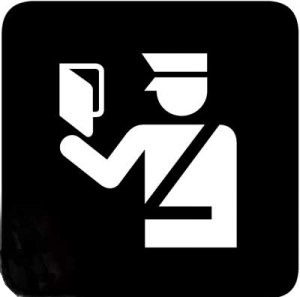 Well I finally made it to Sacramento safe and sound. Clearing immigration in LAX (Los Angeles) was an interesting experience. After just over an hour queuing for passport inspection I received the usual (but not unfriendly) interrogation about the purpose of my visit to the USA. After informing the young passport official I was attending the AmiWest Amiga computer conference he asked me about the Amiga computer. He had never heard of it! I quickly explained that the Amiga was the first multimedia computer, it was developed in California and, although greatly diminished, still had a loyal and enthusiastic international following. I'm not sure he really believed my reason for visiting the USA but let me enter the country anyway. 😉
Do you know the way to San Jose Sacramento?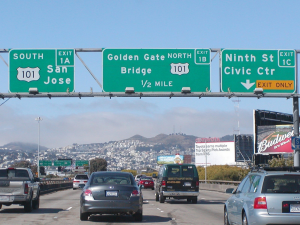 I met up with Matthew Leaman and one of the AmiWest organiser's Bill Bosari at San Francisco airport. Bill had volunteered to drive us to Sacramento, but first we had to follow him through San Francisco rush-hour traffic to drop off his car at his wife's office.The effects of jet-lag and driving on the other side of the road took there toll and we lost Bill at the first major junction. Fortunately Bill was able to navigate us back on track via mobile phone.  Needless to say, Bill drove to Sacramento. 😉
Amiga C kindergarten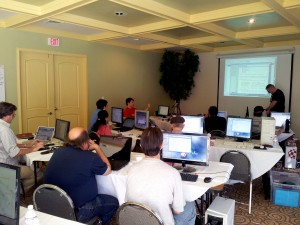 Many years ago, after starting with BASIC and finally mastering machine code on the my Commodore PET I decided that I was not the best programmer on the planet. I take my hat off  to the programmers and developers who continue to produce quality software for all the Amiga flavours. As a precursor to AmiWest this year, the organisers introduced a 2-day "AmigaOS C programmer's Workshop". I've never seen so many next-generation Amiga's up and running in one room. There was a nice mix of A1's, Sam's and A1-X1000's along with a mixed collections of tablets, Netbooks, laptops and tablets.
Goody, Goody!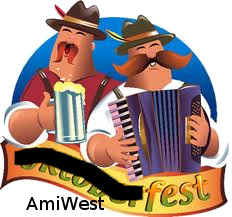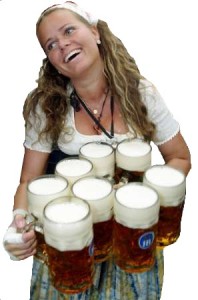 One of the highlight's of AmiWest is the flagons of real ale brought along by regular AmiWest attendee Robert Goodlett (aka Goody).
Last night Matthew and I got to sample his latest fine brew as we sat outside with fellow Amigans and enjoyed the warm California evening and discussed the "state of the Amiga" nation. 😉
The time's they are a changing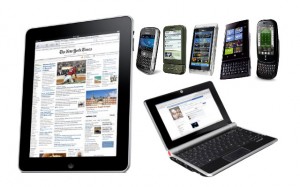 I was probably one of the last people to board the flight to San Francisco. As I walked down the plane to find my seat I was struck by the number of people using mobile devices. I carried out a quick straw poll and my very rough estimate is that 45% were using smart-phones, 35% tablets and 15% Netbooks and laptops. Only ~5% were not using any kind of portable device.
I know I was in California, the home of Silicon Valley, but I was amazed by the number of people grabbing their last digital fix before take-off. How the times have changed. Today the USA, tomorrow the world.