I'm writing this blog as I prepare to leave the beautiful New Zealand Summer for a trip to the frozen lands of Northern Europe which is locked in deep midwinter, crippled by the continuing financial crisis and an evolving horse meat scandal. Sounds like some something from the Game of Thrones fantasy novel. 😉
During my visit I am meeting with Varisys, the designers of the A1-X1000, to discuss the current production schedule and review plans for future hardware development. I also have meetings scheduled with several developers and other related "Amiga" companies and vendors. It's going to be a busy couple of weeks!
Form over substance?
I recently had to strip down an Amiga 3000 desktop to gain access to the on-board Kickstart ROMs. The A3000 is a stylish desktop machine which many regard as the pinnacle of the classic Amiga design before Commodore lost it's way. However, while it is indeed a superb model, from a purely practical viewpoint it is probably the worst big box Amiga to strip down and work on. To gain access to the motherboard you have to almost completely disassemble the machine. This involves removing the HDD/FDD carrier and somehow disconnecting the PSU, HDD and FDD cables which are hidden underneath. You then need to remove any additional Zorro expansion cards, the card carrier guide and finally the A3000 daughter board.
Don't get me wrong, the overall process is not really that difficult, especially if like me you have performed several Classic Amiga Tower conversions, but compared to the A2000 and even the A4000 desktop it just a lot more painful. That sleek and compact exterior contributes to the A3000's cramped and somewhat compromised internal layout. I suppose I shouldn't really complain, compared to the Apple Mac Mini, which is not designed for user access and needs a special putty knife and engineering degree just to open the case, at least the A3000 can be readily stripped down for service.
Breaking the Sound Barrier
AmigaOS developer, Lyle Hazlewood, sometimes know as Xena or Xorro (sorry Lyle) has added another string to his bow and perhaps another nickname, possibly Echo or maybe even Siren? I can see an image forming in my mind. 😉
Not content with porting Bars & Pipes and Score to AmigaOS 4 he has recently taken up the challenge of debugging the AmigaOS 4 on-board HDAudio drivers for the A1-X1000. Of course sound on the A1-X1000's is already fully supported under AmigaOS 4 through plug-in PCI audio cards and the on-board HDAudio already works under various GNU/Linux distributions. However, building on the excellent ground work of Alex Carmona and Rene' Olsen, Lyle has already made good progress and the A1-X1000's HDAudio is no longer mute under AmigaOS 4. He is now in the process of adding the changes to the AHI driver and evaluating any remaining issues that need to be resolved. While this is very good news in itself, Lyle has also discovered, in conjunction with Sebastian Bauer the AmigaOS 4 USB developer, that USB sound also works on the A1-X1000 with the existing AmigaOS 4 USB stack and the A1-X1000's native USB ports.
He has written a test executable which will capture USB audio and then play it back. According to Lyle, "It works with all formats, simply capture and echo..to allow recoding and playback (in stereo) on the A1-X1000." It also works on Sam systems but there are slight timing issues that need to be fixed. Lyle is now working on a set of Non_AHI tools to allow testing and refining of the USB stack which will eventually lead to the development of an AHI USB sound driver for AmigaOS 4. Watch this space.
When is an iphone not an iPhone?
The answer is when it is manufactured in Brazil and runs Android.
The well publicised legal battles between Apple and Samsung has been raging in many counties, however in Brazil, Apple has just lost a trade mark ruling for exclusive use of the iPhone name. The Brazilian National Institute for Intellectual Property (INPI) has now reconfirmed the rights it had granted to local company, IGB Eletrônica SA, (formerly Gradiente Eletrônica), who registered the iPhone name in Brazil in the year 2000, a full seven years before Apple released its first iPhone and even a year earlier than the iPod, its first "iProduct".
Apple brought the legal action after IGB released its Android-powered iphone Neo One, which retails for US$304 (£196), under its Gradiente brand in late 2012. Although Apple can continue to sell iPhone branded mobiles in Brazil, South Americas largest market, the ruling paves the way for IGB to sue apple for Apple for exclusive rights to use of the iPhone name. In China, Apple had similar problems and eventually paid 60 million dollars for the right use use the iPad name for its tablet in China. Apparently, IGB's chariman had previous announced, "We're open to a dialogue for anything, anytime... we're not radicals." Needless to say Apple has already lodged an appear against the ruling arguing that it should be given full rights since Gradiente had not released a product using the iPhone name until December 2012. Meanwhile in it's latest financial results Apple revealed its cash reserves has grown to US$137 billion dollars (£88 billion).
With these huge sums of money involved in trademarks disputes perhaps Stefan Burström, the former IBrowse developer, should keep a close watch on his own trade name. 😉 The MUI based IBrowse web browser, which was a rewrite of Amiga Mosaic, was released in 1996 long before any of the Apple "iProducts".
Multicore Future?
I recently attended the Multicore World 2013 conference held in Wellington, New Zealand organised by Nicolás Erdödy of Open Parallel. I got to rub shoulders with some of the leading lights in the multi-core environment including heavy hitters from Intel, IBM and Oracle as well as academics and multicore evangelists from around the globe. What did I learn? Well, to be perfectly honest many of the presentations and discussions were just a "little" over my head but I heard enough new buzzwords and acronyms to allow me to write the "Bluffers guide to Multicore Computing". 😉 One thing I did learn, that unless we can somehow change the laws of physics, the future of computing is in multicore hardware. With all major hardware developers moving towards multicore solutions the software is seriously lagging behind and the mainstream computing world is struggling to to keep up as many of the standard programming tools are not suited to multicore software development. Coupled with this there is an extreme shortage of talented software developers who are able to make the transition form serial to parallel software development. I'm just happy that Thomas Frieden is making progress with multicore support for AmigaOS 4 on the dual-core AmigaONE X1000. One step at a time.....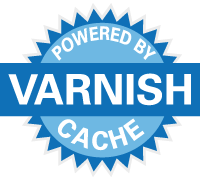 Also speaking at the conference was Poul-Henning Kamp a free lance software developer and one of the leading FreeBSD core developers. He participated in a several panel discussion and also presented details of Varnish Cache, an HTTP accelerator which he designed to speed up browsing of content-heavy dynamic web sites. As you would expect from a ardent supporter of free and open source software Varnish Cache is free and works with several Linux distributions. For more information check out the Varnish Cache website.
The gift the keeps on giving paying?
I recently replaced my old Windows server which runs my home network with a new HPZ220 desktop running Windows 7. OK, I know a "Windows" PC - please don't shoot me. It was bundled with Microsoft Office Home and Business 2010 edition which included a free upgrade to Office 2013 when it was released.
I've no great liking for Microsoft Office and prefer to use Libre Office or Open Office on my A1-X1000 under Linux. However I occasionally need to use Office to handle some complex business documents which don't quite work under the open source programs. Anyway, today I received an email from Microsoft advising me that I could now take advantage of the "free" Office 2013 upgrade offer.
Rant mode ON:
I began the process of downloading the upgrade and what I thought would be a five minutes job took almost two hours. The first hurdle was finding my original Office Product Key. These days most PCs are supplied with the software pre-installed with Product Keys printed on a separate card. No problem, I quickly located the card and entered the details in the Office download page to verify my eligibility to the upgrade version. So far so good. The upgrade process confirmed my eligibility and offered me two upgrade options. Office 365 Home Premium and Office Home & Business 2013. On first reading the Home Premium offer seem too good to be true. It included installation on up to 5 PCs or Macs plus select mobile devices. It also included 20 GB of online storage and 60 minutes of free Skype calls per month and I could even keep my Office 2010 product. It sounded like a sales pitch from a home shopping channel or market trader and I began looking for the free set of kitchen knives! 😉
Then I read the small print, it was available as part of a subscription service which included an annual (or monthly fee), presumably forever. I quickly dismissed that options and selected the Office Home & Business 2013 upgrade which allowed me to install it on one PC for free. Interestingly, the upgrade is not transferable and is only good for the life time of that device. Nice! OK time to download the upgrade. Not so fast. First I needed to create a Microsoft account. More delay. I filled the online document and after was informed I would received an activation email to confirm my account was successfully set-up and verify my registration email address. I waited 5 minutes and eventually received an email confirming that I had successfully activated my Office Home and Business 2013 account. OK now to login to my account to download the Office 2013 upgrade. However, when I attempted to login I was informed that I still needed to confirm my email address? Arrgh! It gave me the option of re-sending the activation email or changing my email address. I tried both to no avail. I was stuck in the endless activation loop.
When the computer says "no" it really does mean no! I checked the web forums to see if other people had difficulty with Office 2013 upgrades and found a whole host of similar misery. Having already wasted enough time on the upgrade I didn't really need I was about to give up when I noticed a file from Microsoft in my Spam folder. Although my account was activated it wanted me to re-verify my email address before it would let me login to my new Microsoft account. I clicked on verify and at last I could login to my account, however now I could not find any sign of the Office 2013 upgrade offer. No problem I thought, I still have the original upgrade offer email, I can can just go through the process again to get to the correct download page. Wrong! On entering the Product Key code I was informed that I had already activated the Office upgrade and could not do so again! I decided to give it one last try. I logged back into my new Microsoft account and after a bit of digging managed to find the download section. From them on the installation process was fairly painless and it took about another 15/20 minutes to download and install the software.
Rant Mode OFF:
The times they are a-changing?
So what did I learn from from Microsoft Office experience. Installing Windows software is never really a quick five minute job, despite what it says on the "tin", but more importantly, Microsoft are trying to change their traditional software sales model by selling lower cost annual subscriptions rather than higher cost one-off licences.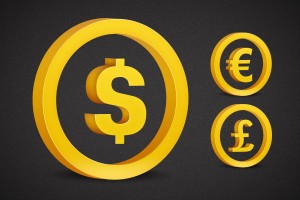 Microsoft are not alone and many software vendors seem to be moving towards the subscription payment model. To be honest this is not a bad idea from a business perspective and would probably help Amiga Next-Generation OS Developers. If the subscription process was combined with a regular upgrade cycle it would supply a consistent and steady stream of revenue to help pay developers and remove the need for irregular and expensive major upgrades. The price of AmigaOS 4 and MorphOS is not cheap and compared to MacOS X (~NZ$25) both are downright expensive. While the various AROS forks may be free they still lack the cohesion, focus and stability of the other "Next-Generation" Operating Systems and IMHO would also benefit from a coordinated funding approach. I for one would prefer to make a small and regular subscription payment if would help to promote development and provide more frequent updates. The subscription concept may be ideally suited to support software development in current Amiga Scene? Food for though.
FPGAmazing!
Sometimes I forget just how international the Amiga community is and how much technology has advanced since the release of the first Amiga in 1985.

Miladin Sudimac (aka Comi) sent me an interesting link to a thread on Voodoo Amiga, the Balkan Amiga forum. It seems that Igor Majstorovic, a developer/coder from Banja Luka in Bosnia and Herzegovina, took it upon himself to create world's first FPGA accelerator for the A600….. just for fun. Igor, who had no previous Amiga knowledge or experience, appears to have a real passion and nostalgia for retro computing. He has been working on his Vampire 600 FPGA accelerator for 2 years and, according Miladin, it is now stable and Igor has moved on to optimising the code. The next stage is to produce 50 boards (after revision) with 8MB of memory and then increase this to 64MB. When Igor finishes the project he plans to release all his results to the open source community. Way to go Igor! 🙂

I leave the last word for Igor, "So I think that this could bring something to large Amiga community and that they need that web site with open hardware and software for Amiga. Also I have major support from some large electronic companies because there are also some nostalgic people who would like to see my project is working."
If you want to find out more information or perhaps donate tothe Vampire A600 FPGA accelerator project please visit Igor's Website. I've just made a small donation myself using my wife's PayPal account. 🙂
and finally.........
If you want to see a (simulated) Amiga Workbench running on a PC or Mac (in a web browser) please check out Michael Rupp's The Amiga Workbench Simulation (TAWS) website. Just click on "check it out" and be prepared to be amazed!
Achieving Warp factor......3D
"I cannae change the laws of physics!" or so Scotty would say on Star Trek - the original series. Then 5 minutes later he would do just that, allowing Captain Kirk and the crew of the Enterprise to once again save the day!
Our very own AmigaOS "Chief Warp3D Engineer" Hans-Jorg Frieden has been working hard to make Warp3D a reality for RadeonHD graphics cards. 😉
In his latest progress update, he is happy to report that texture support is now implemented. According to Hans-Jorg, "There are still a few glitches that need to be taken care of but the triangles come out as textures and the shader interface is working too." As expected, he was able to re-use much of the R200 code. Also the texture support of RadeonHD cards is much wider than that of the R200, meaning there is virtually no texture conversion required. All good news. 🙂
Chroma keying will be required to get a flawless image in Wipeout XL but Hans-Jorg claims that it is now just a matter of doing the work and, "In any case, we're approaching a state now where testing can commence". Watch this space.
Squashing Bugs
Meanwhile, AmigaOS graphics guru, Hans de Ruiter has tracked down a pesky bug which was causing minor graphic glitches with some RadeonHD 5450 cards on the AmigaONE X1000.
According to Hans the glitch, which was not present on slower machines, was caused by the faster speed of the A1-X1000 and the relatively slow speed of the HD5450. Anyway he has now fixed the issue and an updated RadeonHD driver will be available for the A1-X1000 beta testers in the next couple of days. All being well the updated RadeonHD RC1 driver will be available for all registered RadeonHD users to download from the A-EON Technology website shortly afterwards.
Case in point
Loriano Pagni, the talented Italian designer who created stylish cases for the MiniMig and C64 cartridge enclosures has just completed the prototype for his most ambitious "Amiga" packaging project. His Amiga 500 (and possibly A1-X1000?) inspired case, the X500 Plus, harks back to the A500's computer-in-a-keyboard design. According to Loriano, the X500 Plus case, which has been tested with x86 mini-itx and flex-atx boards as well as various Sam models, will be available in either black or white and will be supplied fully assembled with a USB keyboard.
It is also expected that the case will be suitable for the Micro A1-C, Efika and Mac Mini although these motherboards have not yet been tested. Included with the case is a 40mm silent fan, a slim SATA DVD-RW drive and SATA cable together with a 3.5", 52-in-1 USB card reader. The base and rear of the case are powder coated, black or white aluminium with a matt finish. Each X500 Plus case is hand built and will retail for GBP£259 plus postage and packaging. Only 50 units will be built and supplied on a first come first served basis. Other ordering options are available. For more information please visit Loriano's website or email Loriano at: amigarulez (at) hotmail.com.
3 into 1 will go!
With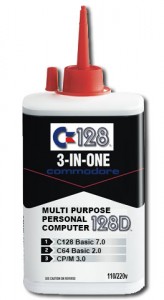 all the nostalgia surrounding the 30th anniversary of the SX-64 it got me to thinking about my favourite Commodore 8-bit computer. No it's not the Commodore PET which was my first computer or even the the C64 which was my second. Surprisingly enough, it's actually the C128D, Commodore's follow-up to the poorly received TED series (Plus/4, C16, C116 & C232). The C128 which was released in 1985, the same year as the Amiga, followed Commodore's traditional computer-in-a-keyboard design. The later C128D was built into a slim-line base unit which included an internal floppy disk drive and PSU and came with a detachable keyboard. It also bore more than a passing resemblance to the new Amiga.
I was brought up on Basic and Fortran and the C128 introduced me to Basic 7.0 and the wonders of CP/M. It was also the first time that Commodore formally acknowledged that the Basic, which it used on all its 8-bit machines up to that point, was actually licensed from Microsoft by displaying the Microsoft copyright notice on the C128 opening screen. Commodore originally licensed Microsoft Basic for a one-off payment for $25K, in a deal which Jack Tramiel squeezed out of Bill Gates back when neither Gates nor Microsoft had any financial or technical muscle.
It taught Gate's a valuable marketing lesson and helped to shape Microsoft's future software licensing policy. Although it was an excellent deal for Commodore at the time, it would come back to haunt them when PCs running MS-DOS and then Microsoft Windows began to dominate the market. The C128 was in fact 3 computers in one. It contained a 2 MHz MOS 8502 CPU which was backward compatible with the C64's 6510. It booted to its native 40/80 column C128 Mode which ran the new Basic 7, and later an upgraded Basic 8 which needed to be loaded from floppy disk. It also sported a C64 Mode running at 1 MHz which, unlike the unsuccessful TED series, provided almost 100% compatibility with the C64 and its vast catalogue of games and utilities.
But perhaps the most unusual feature was the addition of a 4Mhz Z80 CPU which allowed the C128 to run CP/M Plus Disk Operating System created by the late Dr. Gary Kildall of Digital Research, Inc. CP/M was a leading Microcomputer Disk Operating System in the late 1970s and early 1980s prior to the rise and eventual dominance of MS-DOS. CP/M has a large catalogue of software and utilities and unlike Commodore DOS, which was stored in ROM, it had to be loaded from floppy disk. Due to design constraints the Z80 only ran at 2 MHz in the CP/M Mode.
However, for me what made the C128 extra special was the release of GEOS, a GUI desktop operating system developed by Berkeley Softworks which made full use of Commodore's 1351 Mouse and Ram Expansion Units. GEOS was very successful and at its peak was the third most popular operating system behind MS-DOS and Mac OS. It spawned a whole host of official and third-party productivity software for Word-processing, DTP, Spreadsheets, Painting and Drawing etc, and for many years Commodore bundled it with its C64C package. Although GEOS was originally designed for the C64, the C128's superior hardware features (more RAM, 80 column display and faster serial bus) made it ideally suited to running GEOS and versions of the software were soon created for the native C128 Mode.
The C128D and GEOS combination gave me my first taste of a mouse and windows driven graphical user interface and prepared the ground for my eventual transition to the Amiga. It also opened my mind to trying more exotic disk-based operating systems. Ah those were the days! Although nowhere nearly as successful as its predecessor, the C64, it's estimated that at least 4 million C128 & C128D's computers were sold between 1985 and 1989.
Footnote: My original C128D was destroyed in a Texas thunderstorm in 1988 when lightning stuck the house. With the insurance check I purchased my first Amiga computer - an A2000HD. Divine intervention or what?
Making waves?
If you read my past blogs you may have noticed my reference to Servergy Inc, a new company based in McKinney, Texas which is developing PowerPC based server hardware (CTS-1000) and a Linux-on-Power development platform (P-Cubed). Servergy claim that its Cleantech PowerPC Server saves up to 80% in power and space saving costs compared to conventional server technology.
Interestingly, the company has not gone unnoticed by the mainstream media and EETimes, a leading electronics industry magazine for design, development engineers and technical managers, has just placed Servergy at #4 in its "Global Top 10 List" of the most disruptive start-up technology companies for 2013. In its analysis EETimes acknowledged Servergy under the headline, "Elusive startup pits IBM Power servers against x86, ARM". According to Wiki, a disruptive company or innovation helps create a new market and eventually goes on to disrupt an existing market displacing an earlier technology. In business and technology terms this relates to, "innovations that improve a product or service in ways that the market does not expect, typically first by designing for a different set of consumers in the new market and later by lowering prices in the existing market." It seems that Servergy is attempting to create a sea change in the server market by developing low cost, energy efficient PowerPC hardware. Who said PowerPC was dead? 😉 For more information please read the EETimes article
Life in the fast lane - part 2
Darren "Kernel" Stevens has been up to his tricks again and has released a double serving of Linux goodness for the AmigaONE X1000.

His latest experimental kernel build supports the most recent stable Linux 3.7.4 kernel and also includes full support for 2D/3D hardware acceleration for RadeonHD graphics cards up to series 6xxx. Darren is still working on RadeonHD series 7xxx card support. Again, if you have been following my blog you will know I have been trying to fill all the slots in my AmigaONE X1000 which is not an easy task given the expandability of the computer. 😉 However Darren has again come to the rescue and, following a request from "First Contact" owner Zappa2009, he has added kernel support for high speed USB3.0 PCI-e plug-in cards under GNU/Linux.
The A1-X1000 now fully supports USB3.0 data transfer rates up to 5 Gbit/s while maintaining backward compatibility with USB1.1 and 2.0 devices. Zappa2009 has confirmed that his USB3 HDD, Pendrive and SDXC cardreader all work fine on his A1-X1000 under Linux. I also managed to track down one of the USB 3.0 cards and have successfully tested it under MintPPC on my own A1-X1000 with my USB 3.0 HDD. 🙂 All we need now is the new USB 3.0 AmigaOS 4 drivers to be completed. Please visit the Hyperion Entertainment Message Boards for more information.
After installing the USB3.0 card I still have two slots free in my A1-X1000. One is reserved for my new Xorro board which is en-route from AmigaKit which leaves one PCI-e slot left to fill.
Now, what can I install in this spare slot? 😉