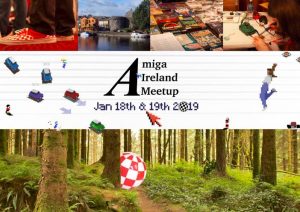 This will only be a short update as I'm about to leave summertime in New Zealand to fly to the frozen Northern hemisphere to attend the Amiga Ireland 2019 meetup and SWAG's (South West Amiga Group) Workbench 2019 event. I will be joined at both shows with Matthew Leaman who will no doubt be bringing along a fine selection of Amiga goodies from his vast AmigaKit catalogue. This will the third Amiga Ireland show that I've attended and sponsored and I'm looking forward to catching up with Iarla Ó'Riada and his team. This year he has managed to entice former Amiga developer and all round entertainer, RJ Mical, to make a first-time appearance along with ex Commodore UK Joint M.D., David Pleasance who will no doubt be selling and signing copies of his book, Commodore: The inside story. A week later I will be attending my first ever SWAG event and I'm looking forward to making some new Amiga friends.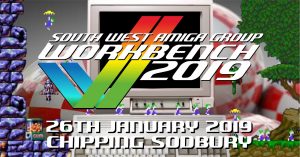 Before I leave New Zealand I need to finish the third and final part of my 'X1000 backstory', a series of articles for Amiga Future magazine which reveals the many challenges and obstacles that were successfully overcome bringing the AmigaOne X1000 to market. Over the past four months I've been digging back through my old emails and files dating back to 2004 to remind myself of the history and lead up to the roller coaster ride surrounding the birth of AmigaOne X1000. Whatever way you look at it, the AmigaOne X1000 it is truly a unique machine. It's built around the Nemo motherboard, which was custom designed from scratch to run AmigaOS 4 and is powered by the exotic PA6T-1682M CPU, a high performance and power efficient 64-bit dual-core PowerPC microprocessor designed by PA Semi as part of its planned PWRficient range of PowerPC CPUs.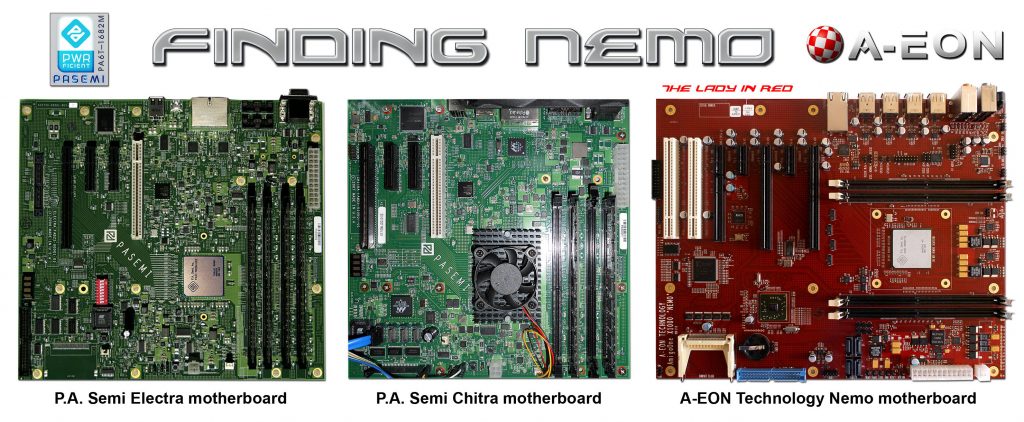 PA Semi was a fabless semiconductor company founded by Dan Dobberpuhl who had previously been the lead designer for the DEC Alpha and StrongARM processors. The company originally had plans for a series of single core and multi-core PWRficient CPUs, including a 16-core version but its acquisition by Apple meant only the PA6T-1682M was ever commercially released. The CPU was used for military and industrial applications because of its performance, low power consumption & low heat generation making it idea for applications in enclosed spaces. As far as I am aware, other than reference boards and system created by PA Semi to showcase its technology, the AmigaOne X1000 is the only desktop machine powered by the PA6T-1682M that was ever commercially released. It you want to find out more about the birth of the AmigaOne X1000 you will have to order the latest copies of Amiga Future magazine from your friendly Amiga retailer or, better still buy a subscription. and never miss a future issue 😉
Boing Mania
If you read my blog or have seen me at an Amiga show you will know I have an interest, some might say obsession, with red & whites checks for some particular reason? 😉 I spot red and white patterns in the most unusual places and quickly grab my smartphone to record the image.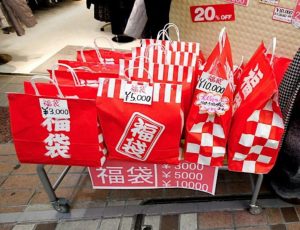 It's gotten so bad that people now send me their own "Boing Ball" photos and I've even indoctrinated my own children. 😉 My oldest daughter, who lives in Tokyo, alerted me to a design she spotted recently on a Fukubukuro "lucky bag".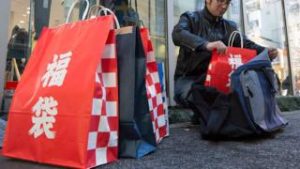 Apparently every New Year, stores in Japan begin selling these special mystery "lucky bags" which essentially contain their old or excess stock which they want to sell off. It's become a big craze in Japan and thousands of people line up, some times days in advance, to buy their Fukubukuro "lucky bag" in the hope of getting a bargain. The bags are only sold during the few days of January or until the stock of bags sell out, which can happen very quickly.
Maybe I should pass the idea on to Brian Deneen of SACC (Sacramento Amiga Computer Club) who organises the AmiWest show in Sacramento every year. At AmiWest SACC always has a large selection of old Amiga hardware and software titles for sale as they try to reduce their massive storage problem. Anyone for a mystery "Boing Ball" lucky bag?
That's all for now.
Happy New year to all