I'm sitting in Wellington airport, waiting for my first flight to carry me to San Francisco for my now annual pilgrimage to attend AmiWest in Sacramento. First of all I must apologise for the scarcity of news from me over the past few months. I actually started this blog in late July when the Northern hemisphere was sweltering under record summer temperatures. Down-under in Wellington, New Zealand the winter had been the usual mix of cool bright sunny days, high winds and driving rain. While the Northern part of our planet was recording record breaking temperatures it was pretty typical winter for us Southern types. Spring is well and truly here now (my Northern hemisphere brain will never get used to Christmas being summertime) and it already seems ages since my trip to Europe in June to attend three very different Amiga related computing events. Fortunately my European trip took place before the heatwave hit and and the weather in Durham, London and at Pixel Heaven in Warsaw, Poland was very pleasant. It did rain quite a bit during my short visit to Cardiff where I met up with Matthew Leaman and checked out A-EON's weekend Coding Jam. My final event was RetCon, a traditional retro gaming festival organised by the Greenford Computer Club in London. All very different events and all very enjoyable nonetheless.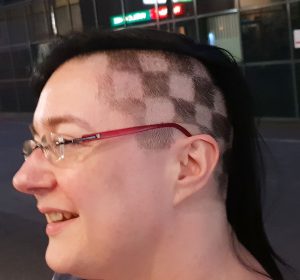 However, I digress. Back to the reason for my blog tardiness. I know it might come as a bit of a shock, given my Amiga passion/obsession (delete where appropriate) but I do actually have a life outside of my Boing Ball tinted goldfish bowl. I know, its really hard to imagine! 😉 I've been really busy helping several of the non-Amiga related startups I work with. As usual it's the usual mix of good and bad. If you think negative equity is a swear word you have not experience the wild and wacky world of trying to grow a startup business.
Anyway, just to prove there are people even more Boing Ball obsessed than me I was going to post an image from Pixel Heaven but, unfortunately, the Airport wifi won't let me update the image. It obviously thinks it's Amiga p?rn! 😉 You will just have to take my word for it (for the moment).
Adios Amigans, next stop, San Francisco.