Monday Blues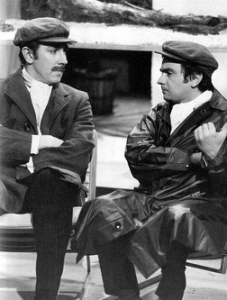 I have to admit that some days I feel a bit like that "bloke" (man) in an old Derek and Clive comedy sketch. For younger and non British readers Derek and Clive were an irreverent comedy double act played by Peter Cook and Dudley Moore, based on their more sanitised mainstream "Pete and Dud" characters. Considered highly offensive by some at the time, the sketches primarily took the form of bizarre, often drunken, foul mouthed conversations between the two characters Derek and Clive. Anyway, in one particular sketch, which is entitled "This Bloke Came Up To Me", Clive tells Derek, " I was watching a game against Arsenal, and this bloke come up to me and said, "Hello". After this innocent opening the conversation and interaction then deteriorates. Just add the words "I've developed a new Amiga computer" after the "hello" and the rest of the sketch falls into place. If you do look it up, remember I did warn you about the swearing. 😉
However, when I am feeling down my spirits are soon lifted by the many unsolicited emails and PMs I receive from Amiga well wishers which help to dispel my "Monday Blues". Sometimes it's good to know that all the effort really is worthwhile. 🙂
Rayne (Leafe) over Africa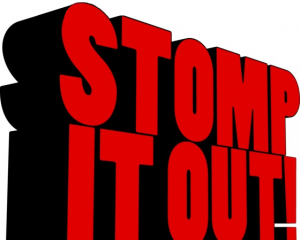 I've just learned that Rayne Leafe, the composer of the AmigaONE X1000 boot theme, is raising funds for a feature length documentary about the KYP gumboot dancers, a group of young people from the Kliptown district of Soweto in South Africa.
The documentary, which is mainly being funded by the Global Volunteer Network, will follow the exploits of this group of Soweto youngsters as they prepare for and travel to China for 3 major concerts in Hangzhou, Beijing and Shanghai. If you want to find out more about her project or perhaps even donate towards the movie please visit the following site for more details:  Link: Stomp-it-out
Size is not important?
That's a phrase I've heard many times, cough, erm, yes well of course – when referring to many sporting activities. When I played rugby at school (a long time ago – the school did not offer football :-() the gigantic forwards would often tower over me. Fortunately, I was usually an outside-centre or on the right-wing and was given the ball and told to run like h*ll! So when I decided to buy a RadeonHD 6000 series card for my AmigaONE X1000 to try out the new RadeonHD drivers I was amazed at the shear size of some of the modern graphics cards. Many of them are massive beasts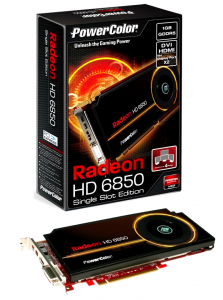 that take up two cards slots with an extra large fan to keep the on-board GPU cool and operating efficiently. Although there is plenty of room in my A1-X1000 I did not want to take up two cards slots and began looking for a true one-slot card. Steven Solie came to my rescue and recommended the PowerColor Radeon HD6850 card which also comes in a single slot version. Radeon list the HDx8xx in their enthusiast/high end product category compared to the "mainstream" HD4650 card that came with my A1-X1000. Although there where plenty of 2-slot versions of the card in New Zealand I could not find a supplier of the single slot version. There were plenty of suppliers in Australia but none would ship overseas. I finally resorted to Amazon, and manged to track down a company in the USA which had no problems with shipping to New Zealand. My card arrived safe and sound around one week after I ordered it. Thank you Amazon.
Anyway, I installed the HD6850 in the second PCI-E slot alongside my HD4650. Unlike the HD4650 the new card required a separate PSU connection to drive the on-board fan. Fortunately the A1-X1000 is blessed with an excess of PSU connectors. As mentioned in a previous blog, I had already set-up my A1-X1000 as a dual booting system. My first difficulty was deciding what to call the card. Ranger described it as the Radeon HD 6850 X2 but setting up a monitor driver with that name failed to make it work. However, Screenmode Prefs described it as a Radeon HD 6 and this name appeared to work OK. I powered up the A1-X1000 to the 1920×1080 Workbench screen on the HD4650. I checked ScreenMode prefs and confirmed Screen Modes were available for both cards. I selected Screen mode on the HD6850 and voila…… a black screen. 😉 A quick email to Hans de Ruiter resulted in him emailing me an experimental driver to test the card. I installed the new driver and……….success. I was able to boot to WB on the HD6850 and in a dual boot configuration with the HD4650.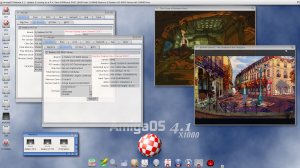 I tested it with the 3D Composite demo and the card performed flawlessly. So how does it compare to the HD4650? Personally I've never been one for benchmarks and prefer real life performance. The HD6850 certainly appears faster than the HD4650, and that's no slowcoach on the A1-X1000. It does require an extra PSU cable for the on-board fan but at least in is a true one-slot card. Now what RadeonHD card can I try next? Checking….. OH NO, Slayer's already got a top of the range HD7970!  That's just the way it goes, someones always got a bigger……………………………..boat graphics card! 😉
Summer/Winter time?
While the Northern hemisphere is beginning to enjoy Summer, here in New Zealand it's mid winter. Not that you really notice it in Wellington. The cool bright Winter days are more like good Spring days in the North East of England. Why am I mentioning the weather you may ask? Good question. Due to the Summer shutdown in Germany the deadline for the submission of my next Classic Reflections article for Amiga Future magazine has been brought forward one month. Eeeek!!  That means I have 3 days to finish the article. Now, what did happen to "Digita International"?