I'm writing this blog a few days before I travel to the Netherlands for the Amiga30th Event in Amsterdam. Who would have thought that the Amiga would be celebrating it's 30th birthday this year?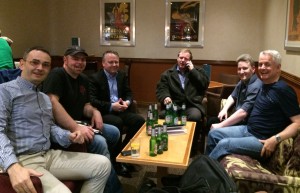 Although I did not get my first Amiga until 1988, a full 3 years after the Amiga's launch, the Amiga computer has been part of my life from the first day I purchased my original Amiga 2000. OK I know it's "just" a computer but that doesn't mean I can't get a lot fun and enjoyment from my special "hobby".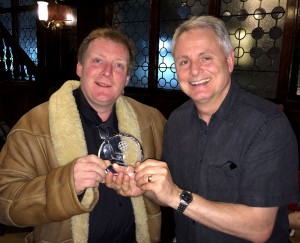 During my recent visit to Europe, not only did I meet up with ACube in Cardiff, Matthew Leaman and I also had time for a gathering with some other familiar Amiga faces in London. Michael Battilana of Amiga Forever fame, flew in from Italy while the Hyperion Entertainment contingent of Ben Hermans, Timothy DeGroote and Costel Mincea came in from Belgium and Germany. We were also joined by free-lance AmigaOS developer and musician Andy Broad (Sketchblock, Personal Paint 7.3 and now MultiViewer & MultiViewerNG) together with AmigaOS stalwart Simon Archer, who finally received his AmiWest 2013 Developer award for his excellent work on Codebench, the development project management tool for AmigaOS 4.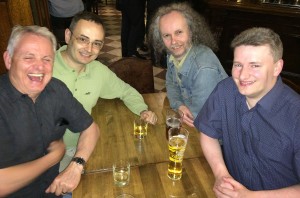 Contrary to all the rumours, the Hyperion Entertainment team appeared to be alive and kicking, although after a night out in London's West End some of them did look a little close to death the next morning. 😉 I suppose going to bed at 5:00 AM in the morning after a night on the town will do that to a person? Still some of them were only 30 minutes late for our prearranged meeting. You know who you are! 😉
Smart people like Amigas

Sometimes I tend to forget that Amigans are really very clever people. No, not just because they think the Amiga was the most ground-breaking personal computer ever released or because they still like to use Classic and or Next-Generation Amigas – although that does tend to indicate a higher level of intelligence and independent thinking IMHO! 😉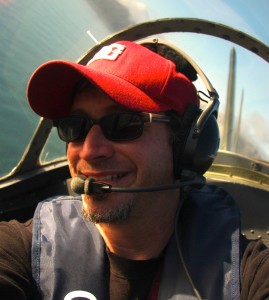 The other night I bumped into Lance Lones, a former rocket scientist and astronomer who morphed into a film producer, cinematographer and digital effects specialist with numerous blockbuster film credits to his name such as Avatar, The Lord of the Rings – Return of the King, X-men and King Kong and many more. Drawn to New Zealand to work for Weta Workshops this digital specialist-come-entrepreneur is now the founder and chief scientist for his own company L2VR and is designing Virtual Reality Cameras and software for film makers.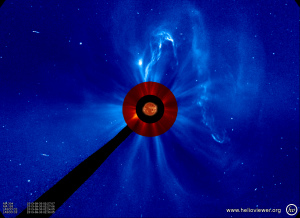 Despite his impressive resume' within a few minutes of meeting we were talking about Amiga computers. Hey who said that's my only topic of conversation these days! 😉 Way back in the early 1990's, when Lance was a research assistant at UCSD Solar Heliospheric Research Group in San Diego, he was using Amiga computers to display the results from Interplanetary Scintillations and Coronal Mass Ejection/C3 Coronagraphs. According to Lance they used the Amiga to display the results because of is superior graphics abilities and, after a couple of drinks, he agreed with me that the Amiga was truly a computer ahead of its time. 😉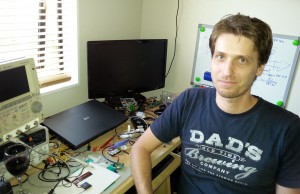 …. and then we have AmigaOS developer Stephen Fellner, a design engineer and a micro bluetooth specialist who in is spare time is a freelance AmigaOS developer and the author of DvPlayer, an advanced multimedia player for AmigaOS 4. In his day job he has worked on a number of confidential projects for smart sensor technology with special emphasis of micro bluetooth applications and extending battery life. He is now using his skills to create a new slim form-factor Smartwatch which threatens to disrupt current models.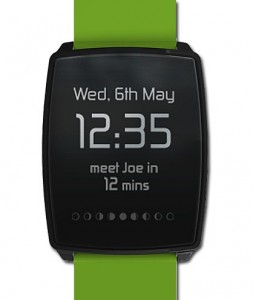 If you like Smartwatches, you might want to check out Stephen's new website, lune-digital. Unlike current Smartwatch designs, with their bulky form factor and limited battery life of a few days, Stephen's sleek, revolutionary, optimised design promises up to 6 months battery life from a single recharge. I've actually played with an early prototype of Stephen's Smartwatch but I am sworn to secrecy. Stephen is now inviting visitors to his website to help shape the Smartwatch's future design and features. Anyone for a game of Galaxian? 🙂
Summertime ……and the living is easy, or so the old Gershwin classic jazz song goes…. and to celebrate Summertime Amiga-style we challenged German software magicians, Thomas and Frank of EntwicklerX to create the ultimate Summertime CANDI theme to capture those lazy, hazy, crazy days of summer. (Hey, who said enough with the song lyrics already?)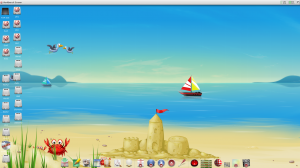 And did they manage to pull it off you might ask? I'll let you be the judge but with Summertime CANDI running on my Workbench I can almost hear the waves gently lapping on the shore with screeching seagulls flying overhead while yachts slip silently by on a turquoise sea as crabs scuttle over the hot sand past discarded sandcastles crumbling in the warming summer breeze. Did I mention that the flag fluttering on the sandcastle as the dune grass wafts gently in the breeze. Ah summertime……… it's just a pity "winter is coming" down-under. Summertime CANDI will be available from AMIstore in the near future. Existing Workbench CANDI owners will be able to download a copy free of charge. I'm reliably informed that more CANDI treats are also in the works.
Linux Corner (or our man in Montserrat!)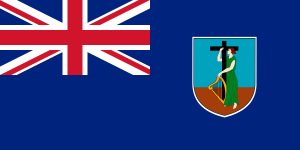 I would like to welcome Julian Margetson to our very active Core Linux Support team. Julian, aka Spectre660, hails from the Emerald Isle of Montserrat, a tiny volcanic Island in the Caribbean which is part of the Leeward Islands and a British Overseas Territory.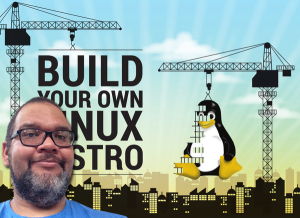 Julian has worked closely with our fellow Core Linux team member Christian Zigotkzy (xeno74) over the past year or so to ensure that the Sam460 supports the latest Linux kernels and many Linux PowerPC distributions. Julian's first Amiga was A500 which he got in 1988. He still owns two Amiga 1200s but they haven't seen much use since he acquired his his first Next-Generation Amiga, a Sam440ep-Flex, in 2009. He pioneered the use of PCIe to PCI adapters in his Sam440ep-Flex and was active user of higher end graphics cards becoming a beta-tester for early RadeonHD driver development.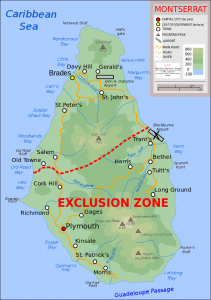 Following a major eruption of Soufriere Hills volcano in 1995, which continued on and off for the next four years, over two thirds of the islands population was evacuated. Today the volcano is relatively quiet but is still considered active. The population has recovered a little but still only about 5,000 live on the island and are confined to the northern area. The south, including the old capital of Plymouth, is part of the volcano Exclusion Zone and is too dangerous for human habitation. Julian says he is probably the only Amiga user left on the island as the other two Classic Amiga users he knew left the island in 1997 and he has never met another Next-Generation Amiga user in person. Julian lives near Brades in the Northwest of Montserrat and according to him, "We have our challenges as the rebuilding process goes on. The small population results in high costs for goods and services. Electricity services are a challenge as emergency generators are still in use. A period of power outages at the end of 2013 led to a power supply failing and destroying my first Sam460ex board. I now have all my computers on UPSs. A new power station is being constructed with proper generators and geothermal energy is being evaluated."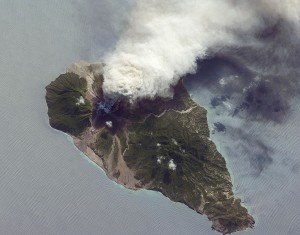 Although an experienced Amigan, Julian didn't get involved with Linux until September 2013. However, in a few short months he was patching and compiling his own Linux kernels and solving Linux installation problems on his Sam440ep. He was instrumental in RadeonHD 6xxxx graphic card support under Linux for the Sam460ex and more recently he has been delving into the Linux-ppc-dev mailing list and performed his first git bisect (sounds painful! ;-)) which solved a Sam460 issue with Kernels up to 3.19 and Radeon HD 7xxx graphics cards and above. According to Julian, "I cross compile my kernels and do Ramdisk work under Virtualbox on a PC so that I can use My Sam460ex as much as possible.". His current machine is a Sam460ex but, as part of our Core Linux support team, he is about to receive his first A-EON Technology hardware, unfortunately he is sworn to secrecy so don't ask! 😉 His addition to our Core Linux team has already paid dividends as his contribution helped Darren Stevens solve a tricky RadeonHD issue that was bugging us for quite a while. Welcome the the team Julian, you must have one of the most unique and intriguing Amiga back stories. Unless someone else has a better one! Now there's a challenge.
Linux kernel 4.1 imminent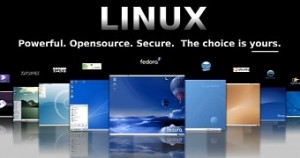 With Linus Torvalds announcing the release of the final Release Candidate (RC) for the upcoming Linux kernel 4.1 which will be released on the June 28th, it was good to see that our other Linux dynamo, Christian Zjgotkzy, has just issued RC4.1 Update 8 kernel for testing on the Amiga One X1000. This final RC includes a whole host of new features, including Debian 8 and Btrfs (file system) support.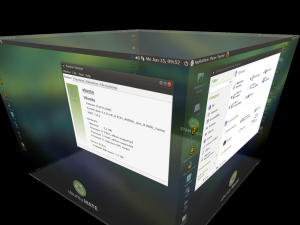 It also includes KVM_BOOK3S_64_PR which adds support for running guest kernels in virtual machines on processors without using hypervisor mode in the host. According to Christian, this works on machines where hypervisor mode is not available or not usable, and can emulate processors that are different from the host processor, including emulating 32-bit processors on a 64-bit host. It also adds support for Mac-on-Linux, network support for AROS hosted, 4 serial ports, Bluetooth USB dongle, Kernel tracing with ftrace and Ubuntu MATE 15.04 and of course Linux kernel icons created for AmigaOS 4.1 by AmigaOne X1000 beta tester Tommysammy.
Content Update
If you been following the A-EON news releases you will have noticed that, over the past seven months we have been busily acquiring many Classic and Next-generation AmigaOS software titles. These include many iconic programs such as Personal Paint, Image FX, Aladdin4D, Octamed Sound Studio and more recently TuneNet and DvPlayer.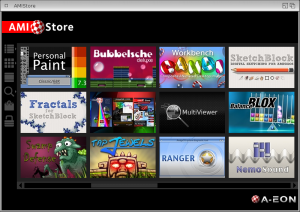 However, we have also been establishing close relationships with a number of key Developers and are working on a range of new software and utilities for both Classic and Next-Generation Amigas. All of this hard work is now starting to bear fruit and along with Warp3D-SI and MultiViewer & MultiViewerNG there are another 7 or 8 titles in the works in addition to the one listed above. So expect the flow of software updates and new content to continue over the next year. This should really come as no surprise after my presentation at Amiwest last year when I revealed that A-EON would be focusing it's effort on delivering quality software content for our hardware. Since it's launch in November last year, AMIStore has proved extremely successful with both developers and customers alike and we are slowly building up the number of titles that are available for download.

There are still a few issues to be resolved, one being the ability to reliably download large software files >1 GB but this is being worked on and should be resolved in the near future, or so Matthew Leaman assures me 😉 Actually, the AMIStore app, which was developed by Matthew, is a massive coding job and it's a tribute to his dedication and skill that he has managed to create a highly functional AmigaOS app store in his spare time, while running a business and looking after his young family. Now Matthew about those AMIStore updates and bug fixes  …………..
Getting a C64 Fix
I visited Gamelab, a Wellington based software and game development company the other day to take a look at the progress of their Gamedash2D challenge.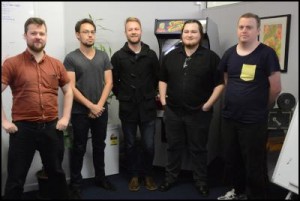 Gamelab have developed a mobile html5 based game engine called Gamefroot which they are using in their Gamedash2d initiative to demonstrate its efficiency by creating a complete playable game within 48 hours from start to finish. CEO Dan Millward said that apart from having a lot of fun, he hoped to use the engine as a learning resource for high school students to encourage more kids to take up programming. So far they have publised 9 games  most of which have a distinctive retro feel and are available free of charge on the Google Playstore. Their 10th Game, Space Invading has just been submitted to the Playstore and is pending release.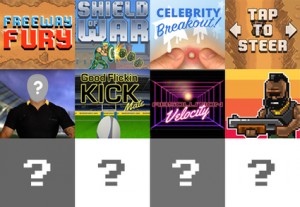 Remarkably, one of their games, Celebrity Breakout, which is a rather gruesome variation of whack-a-mole, is trending in Poland and had already received almost 70 thousand downloads within a few days of being posted on the Playstore. Instead of whacking those pesky moles you have to prevent spots and zits spreading and erupting on a celebrity's face by whacking the spot when they are small red blemishes or squeezing them if they turn into a zits…before they burst and splatter gunk on the screen. Just lovely! Unsurprisingly, given the subject matter, it has received terrible ratings but the download total just keeps going up!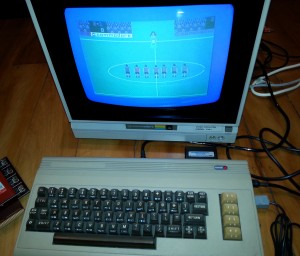 It perhaps no surprise that most of the games they have developed so far pay tribute to their gaming roots, particularly the Commodore C64 and the Amiga 500.
Just as I was about to leave Dan showed me his pride and joy, an "ancient" C64 which he bought on TradeMe (NZ's unique version of eBay). Unfortunately, he didn't think it worked and thought it had been damaged in shipping due to poor packaging.  It was missing the C64 logo strip and had a few small scratches which presumably happened during shipping but, other than that, it looked OK. However, he did not have a C64 PSU so he had not being able to check whether it worked or not.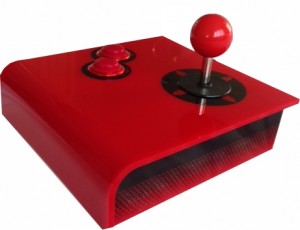 I told him I knew just the person who could test it for him! 😉 When I got home I hooked it up a Commodore monitor and C64 PSU I just happened to have lying around. 😉 On power up it booted instantly to the C64's iconic blue welcome screen. Apart from a  couple of sticky keys it appeared to be in full working order but as more complete test I inserted a Commodore International Soccer cartridge and attached an Arcade Evolution joystick I purchased from AmigaKit. I set the skill level to maximum (Level 9) and took on the CPU….and the result? Well, see for yourself! I'd forgotten how much fun it was using real C64 hardware. Much better than emulation on a PC. As for the C64, I told Dan it was damaged beyond repair and offered to dispose of it for him free or charge. However, for some reason he did not take me up on my kind offer? 😉
Gone but not forgotten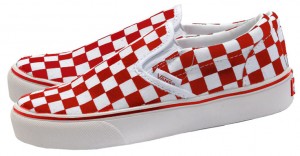 If you are coming to the Amsterdam show I'm afraid to say I have retired my checkered Boing Ball shoes that I've worn to the last nine Amiga shows I've attended. They were half a size too small and by the end of a two day show like Amiwest my feet were really suffering. However, don't despair, although I've hung up my original Boing Ball shoes I've managed to find a nice new pair which are just the right size. So if you are visiting the Amiga30th show in Amsterdam at the end of the month just remember, I'll be the one wearing the nice new Boing Ball shoes along with my Boing Ball tie and belt! (sad or what?) 😉

..and finally
You might think with some of the comments you read on the Amiga community forums that all is not right with the Amiga world, then you receive an unprompted *email like this out of the blue:-
"I am a new owner of the AmigaOne x1000 and AmigaOS 4.1 FE since the beginning of May. I have a classic A500 and A3000. I would like to take the time to express my sincere gratitude for such an amazing Amiga computer. I haven't enjoyed a computer like this in over 23 years of owning the classics. I appreciate all the hard work from all to get the AmigaOne where it is now and I am proud to be part of the A-EON and Hyperion Entertainment family of computers. I do remember when computing was fun when I bought my first Amiga. You all have made it fun again. I have also passed on my appreciation to AmigaKit as well. You all are great. Thanks, John Dupuis,  Baton Rouge, Louisiana USA" (*reproduced with the permission of John Dupuis)
Many thanks John, I couldn't have said it better myself. 🙂
Next stop Amsterdam……………………………