Cyberspace
I know the "Star Trek holosuite" will probably not be a reality in my lifetime (but hope springs eternal ;-)). It's a pity because I've always wanted to explore strange new worlds, To seek out new life and new civilizations, To boldly go where no man has gone before......erm! Back on topic! As we are not yet in the Star Trek universe or even the virtual world of the "Lawnmower Man" the next best thing is exploring cyberspace with the help of virtual reality headset. Stephen Jones, AmigaONE X1000 owner and AROS champion, directed me to an exciting project on the Kickstarter website which aims to create a new virtual reality headset designed specifically for video games.
The developers claim that the new headset, Oculus Rift, has "an incredibly wide field of view, high resolution display, and ultra-low latency head tracking" providing the wearer with "a truly immersive experience that allows you to step inside your favorite game and explore new worlds like never before." Bold claims indeed, but judging by the overwhelming response from the gaming community they might just be on to a winner? At the time of writing, with just under 2 hours to go, the developers have already exceeded their $250K funding target with a massive $2,417,751pledged by 9,445 backers so far.
Everyone who pledges to support the project is guaranteed some form of "reward". Depending on the amount of money pledged these rewards range from a simple thank you and the obligatory T-shirts and posters, up to Early Oculus Rift Developer kits complete with withVR headset, Doom 3 BFG and full Developer support. It all promises to be very "interesting" and even I was caught up with the excitement and chipped in for several developer kits. The kits are due to ship in December 2012. All I can say is, watch this (cyber) space. 😉
For more information please visit:
http://www.kickstarter.com/projects/1523379957/oculus-rift-step-into-the-game
"The Magnificent 7"
Thanks to "First Contact" owner Pat Wall, the latest PowerPC64 beta version of Fedora 17, codenamed "Beefy Miracle", can now be installed on the AmigaONE X1000 This makes Fedora the 7th GNU/Linux OS that can be installed on the A1-X1000 alongside the AmigaOS.
In 2008, Linus Torvalds, author of the Linux kernel, stated that he used Fedora because it had fairly good support for the PowerPC processor architecture, which he favoured at the time. Although Fedora for PowerPC  is now a secondary architecture, Red Hat, its major sponsors, still have a full time Release Engineer dedicated to  Power support.
To help simplify the installation of Fedora 17 on the AmigaONE X1000 Pat has created a special pre-configured tarball. As it's based on the latest PowerPC64 beta version Fedora 17 is definitely WIP, but even at this early stage it supports 2D/3D hardware acceleration for Radeon HD graphics cards thanks  to the excellent work of AmigaONE X1000 beta tester Darren Stevens.
It's a-live: MintPPC 11 - Jumping jack Flash!

Continuing with the Linux theme, Pat Wall has also produced a Live version of MintPPC 11 which runs from an 8GB USB Flash drive. The Live version allows AmigaONE X1000 owners to sample the "delights" of MintPPC 11 without installing Linux on their HDD or disturbing their AmigaOS 4 set-up. I've been testing a beta version of  the Flash Drive installation and am impressed by what I have seen so far. Pat is adding a few more tweaks and features before we release it to the A1-X1000 beta test team.
The performance, while not as nippy as a full HDD install, is never-the-less acceptable and will allow anyone to try out MintPPC on their A1-X1000 without  installing any software. However, unlike a Live Linux CD-ROM, MintPPC on the USB Flash drive can be customised to suite individual requirements with a massive range of free Linux software available to download. Again 2D/3D Radeon HD hardware acceleration is supported out-of-the-box. Although the Live MintPPC version will fit onto most standard 8GB USB flash drive, larger Flash drives can also be used and the MintPPC partition expanded to take advantage of the additional storage space. You can even install the Live MintPPC partition to a USB HDD which really speeds up the performance and gives you the space to create a fully loaded Linux system without all the hassle of a performing HDD install.
Radeon HD Driver update

Over the past couple of weeks I've spent a lot of time testing the new AmigaOS 4 Radeon HD graphics driver with a variety of 5xxx & 6xxx series Radeon HD cards. I'm pleased to report that AmigaOS 4 has worked well with all the cards I've tested to date.
These include:
1. Sapphire Radeon HD5450 1GB DDR3 PCI-E HDMI, DVI, VGA, Low Profile Video Card (no fan - passive cooling)
2. Sapphire Ultimate HD5670 1GB GDDR5 PCI-E HDMI/DVI/DP
3. Sapphire Radeon 6570 1G DDR3 PCI-E HDMI/DVI-D/VGA (no fan - passive cooling)
4. PowerColor AX6850 1GBD5-I2DH Radeon HD 6850 1GB 256-bit GDDR5 PCI Express 2.1 x16 HDCP Ready CrossFireX Support Video Card
Thanks to Darren Stevens the Radeon HD 5xxx series cards listed above also work with the Linux distros supported on the A1-X1000. Work is now underway to add support the 6xxx series cards under Linux. They are already supported under AmigaOS 4 🙂
Get your RadeonHD driver here:  www.a-eon.com/?page=radeonhd
Keeping a dream alive
Gizmag Magazine, a webzine covering invention, innovation and emerging technologies in computing communications and automation has published an article on the AmigaONE X1000.
In a generally positive review the author Adam Spring writes, "Motorola and PowerPC chip driven computers like the Amiga have widely been confined to the annals of computer history along with their perceived end note: Apple's move to Intel chips in 2006. What happens, however, when large scale manufacture of such systems is replaced by the desires of enthusiasts to keep a dream and operating system alive? The answer is AmigaOS 4 and AmigaOne X1000." I can only agree with him!
If you want to read the full article please visit:
http://www.gizmag.com/the-amigaone-x1000-keeping-a-dream-alive/23595/
Although most of my time is devoted to "Next-Generation Amiga" systems I still find time to power-up several of my Classic Amiga computers, particularly when I'm writing one of my Classic Reflections articles for Amiga Future magazine. Each article requires a lot of time consuming web-based research as I try to uncover the history and evolution of the various companies I write about. To give me a greater understanding I also try to install and run the Amiga software that each company developed.
Sometimes, if I'm feeling particularly lazy, I use Cloanto's excellent Amiga Forever package to test the software I'm reviewing. The latest version of Amiga Forever makes it very easy to emulate any of the Classic Amiga models on a Windows PC. However, more often than not, I prefer to install the original Amiga software on one of my Classic Amiga computers I have set up for this purpose. These include an A1000, A2000, A3000 and A4000, although I tend to use the A2000 or A4000 depending on the software I'm trying to install and test. It's only when I start using these machines again I remember why I became an avid Amiga enthusiast in the first place. There is an elegance and simplicity to the Classic Amiga range which is missing in most modern desktop computers.
There is a thriving Retro Amiga scene as dedicated owners upgrade and expand their ever aging Amiga computers. Perhaps I'm being overly nostalgic, but in this disposable age of spin and the 10 second sound bite, it's reassuring to know that 27 years after it first release the Amiga spirit continues to thrive. If you have a Classic Amiga system stored in the cupboard or attic, dig it out and fire it up. You may be suprised how much fun you will have? If you are an ex Amiga users or perhaps a "youngster" who missed the Amiga revolution and want to see what all the fuss is about, buy a Classic Amiga systems on eBay or better still AmiBay, the retro computer trading site. Some Amiga retailers still stock original and reconditioned Amiga 1200 systems.
Expanding the possibilities
I heard that one enterprising beta tester had successfully installed PCIe x1 to PCI adapter in his AmigaONE X1000 to free up the PCI slot for other uses. (for enterprising read 'brave'. ;-)) As I have been testing multiple RadeonHD graphics cards and other PCI boards I decided to order a generic PCie x1 to PCI adapter from Amazon for <$30.
When the adapter arrived it looked very flimsy and was not strong enough to support a full size PCI card. I was also a little concerned about the build quality and decided not to install it in my precious system. However, I was shamed by mbrantley, an American "First Contact" owner , who had installed a StarTech PCI Express to PCI adapter in his A1-X1000 to free up space for a CatWeasel Mark IV board. He reported that he used the adapter to reposition his PCI Network card and that it worked 'out of the box' as did his newly installed CatWeasel board. I decided to take the plunge and gathered up the courage to use my discarded adapter to reposition my half height PCI Network card to free up a PCI slot for my Radeon 9250 graphics card. My adapter requires its own PSU connection (as does the StarTech version) and it was not without some trepidation that I powered up my A1-X1000. I'm relieved pleased to report that it also worked 'out of the box' and I've been using it for just over a week now without any problems. If you are interested in PCIe to PCI adapters they are available from various suppliers on Amazon. Now, what I can I plug into my other spare PCIe x1 slot? 😉
Reference: StarTech PCIe x1 to PCI adapter PEX1PCI1 - price ~$50 US (Generic adapter $22 - $30 US)
Graphically Speaking
Talking of graphics cards, AmigaOS 4.x graphics guru Hans de Ruiter has continued to update his RadeonHD driver. Version 0.53 has just been released to AmigaONE X1000 betatesters and now includes full VRAM buffer management. The driver can now handle 3D drivers allocating more buffers than fits in VRAM.
To demonstrate the new features Hans also released an impressive fly-through 3D animation for RadeonHD 2000-4000 series graphics cards. The animations, whose textures and geometry take up more space than is available in VRAM, includes an eclectic selection of 3D rotating objects including a Lotus sports car, the space station from '2001 A Space Odyssey' and a giant duck! According to Hans, this version is now fully ready for the 3D drivers.
It's OS4 Jim, but not as we know it!
Anyone who reads my blogs knows I'm into all things "Amigan" whatever the flavour, so when I heard about a new an operating system called OS4 I thought I'd better check it out.
It turns out that OS4 is a customised Xubuntu Linux distribution that started life as PC/OS. According to its creator Roberto J. Dohnert, who himself is an ex Amiga user, OS4 "aims for ease of use and user friendliness and falls into the line of what we call simplified computing". OS4 is based on XFCE, which Dohnert claims is light, modern and powerful desktop which can be used to power the newest workstations as well as older hardware. Although its layout may be similar to BeOS, that is where any similarity ends. OS4 comes fully loaded with all the standard heavyweight Linux applications such as Gimp, AbiWord, Gnumeric,  Scribus along with the Google Chrome web browser and even Wine for running Windows applications and games. The desktop has a very clean and crisp appearance and it did not take me long to configure it to my liking. Unlike many Linux distributions OS4 supports multimedia operations like DVD playback and Adobe flash out of the box. So how does it measure up? If you are familiar with Ububtu or Mint you will be instantly at home. Although OS4 can be downloaded free of charge, Dohnert does request an optional $20 donation ($12 for students) to help towards development and running costs.
Alternatively you can purchase a bootable USB key or IOK (Image on Key) for burning to CD or DVD for $45.00. You can even order a pre-configured Fujitsu server or Dell desktop, laptop or notebook with OS4 pre-installed. Dohnert is at pains to point out that OS4 has no association with or bears any resemblance to AmigaOS 4.x. I suppose the only question one might ask is why did he decide to call it OS4 in the first place? Putting this aside, OS4 is a nice Linux distribution and would brighten up any aging x86 hardware. However, when all is said and done it is not AmigaOS 4 its Linux. In breaking news, Dohnert has announced an OS4-KDE version for European and Asian markets. If you would like to find out more information about OS4 please visit:  http://www.os4online.com/
Rayne (Leafe) in Africa
Many congratulations to Rayne Leafe, the composer of the AmigaONE X1000 boot theme and A-EON Starlight music. Her Kickstarter fund raising drive to raise money for a feature length documentary about the KYP gumboot dancers was successful, with donations from A-EON and several members of the Amiga community.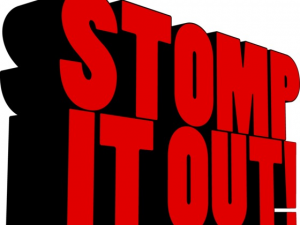 The documentary, which is mainly being funded by the Global Volunteer Network, will follow the exploits of a group of Soweto youngsters as they prepare for and travel to China for 3 major concerts in Hangzhou, Beijing and Shanghai. Although they reached their funding target they are now seeking to raise an additional $5,000 to cover the travel costs to enable them to take the gumboot dancers to the Kruger National Park! Many of the youngsters have never travelled outside of their region and this will be an incredible opportunity for them! If you would like to donate towards this worthy cause please visit: http://www.gvnfoundation.org/give/fundraiser/stomp/
CF Card Support

Thanks to Darren Stevens, with special assistance from Lyle Hazlewood (aka Xena Warrior Princess now stop that!), AmigaONE X1000 owners can now access the onboard CF port from within Linux.
The CF port has always been accessible under CFE (the A1-X1000's firmware environment) and is very useful for booting Linux kernels. With the new CF card driver, users will now be able to access the CF card from within Linux itself, without removing it from the onboard CF port. This is very useful if, like me, you have multiple Linux kernels installed and don't like crawling under the desk to remove the CF card to make changes to the content.
Behind closed doors
I receive hundreds of emails and PM's from Amiga enthusiasts with suggestions and requests for hardware and software developments. I try to respond personally to all communications but, unfortunately sometimes there are just not enough hours in the day. Rest assured, work is continuing behind the scenes to deliver products for the Amiga community. There are a number of exciting projects in the works and information will be posted when the time is right. The lack of news at any given time does not mean that nothing is happening! 😉